File
Works on iOS 9 – iOS 12
How does it works?
Publisher app will connect to a LibraryConfig file that is hosted on a server (Amazon S3, Google Drive, GitHub etc.), then download it and parse it. LibraryConfig.plist file contains links to PDF files, cover images, publication title, description and other information.

Complitable with:
iPhone 4s, 5c, 5s, SE, 6-8, 6-8 Plus, 6s, 6s Plus, IPhone X
iPod touch 4th generation and 6th generation
iPad 2, 3, Mini, Mini 2, Mini 3, Mini 4, any Air, any Pro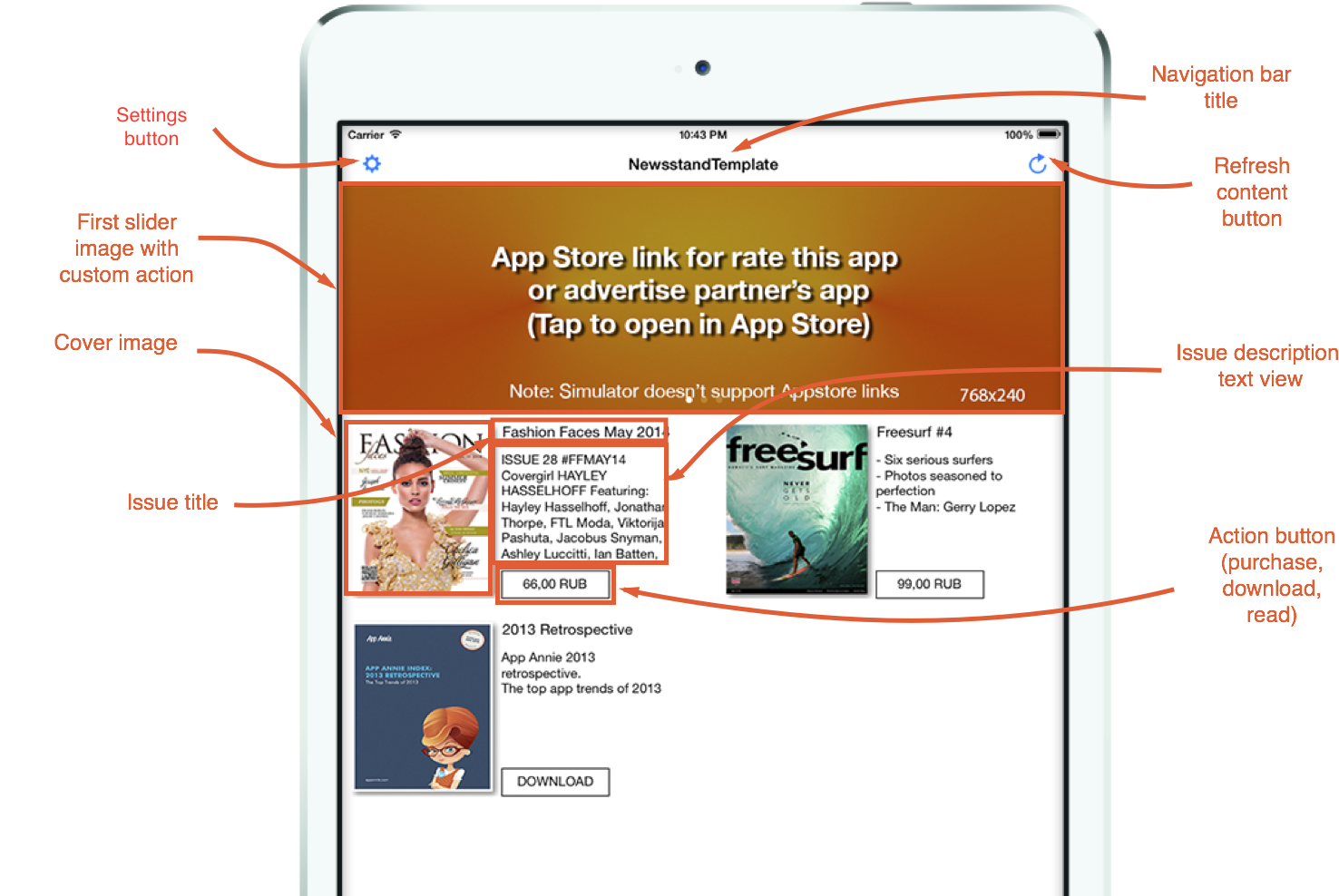 NOTE: You have to purchase Extended License if your are planing to use in-App Purchases.
Features:
Awesome image slider with actions
Supports offline usage
Image caching
Easy configurable
Online updating and adding new issues
Supports Push Notification (Pushbots.com)
Internal Web browser
Highlighting and handling PDF links on page (goto and URL)
Portrait and landscape orientations
Many other features…
This template contains demo files, just build and run Xcode project (Open in Xcode Publisher.xcworkspace and press «Build & Run» button.)
Changelog (4 October 2017):
Improved In app purchasing precess
Updated for Swift 4 and iOS 11
Tested on iPhone X and iPhone 8 (+)
Minor bug fixes
Changelog (12 Jun 2017):
Renamed to Publisher v3
Rewritten in Swift 3